Today I would like to cover a topic that can be very confusing – sewing machine bobbins and bobbin cases.  It is very common in our shop to see misplaced and incorrect bobbins. I couldn't possibly cover every type of bobbin in this post, but by the end of this primer, you'll understand what your bobbin/bobbin case is and how to get replacement ones.
This primer will be in two parts – since it is a lot to cover. This is part one, which will be covering bobbins. Part two will be covering bobbin cases.
---
Bobbins – What Are They?
Before we delve into the types of bobbins, allow me to explain what the bobbin is, and its function.
The bobbin is a small "spool" of thread that you wind yourself (or buy pre-wound) and put in the bottom of the machine. This thread will become the stitches on the underside of your fabric when you sew. This thread actually interlocks with the thread that goes through the needle. How this actually works will be covered in another post, as it is somewhat confusing and requires thorough explanation.
Fun Fact! The term "bobbin" actually comes from the French word "bobine", which translates roughly to "coil".
---
Bobbin Styles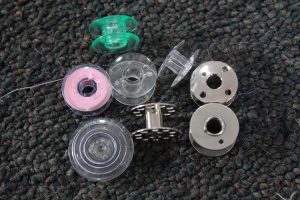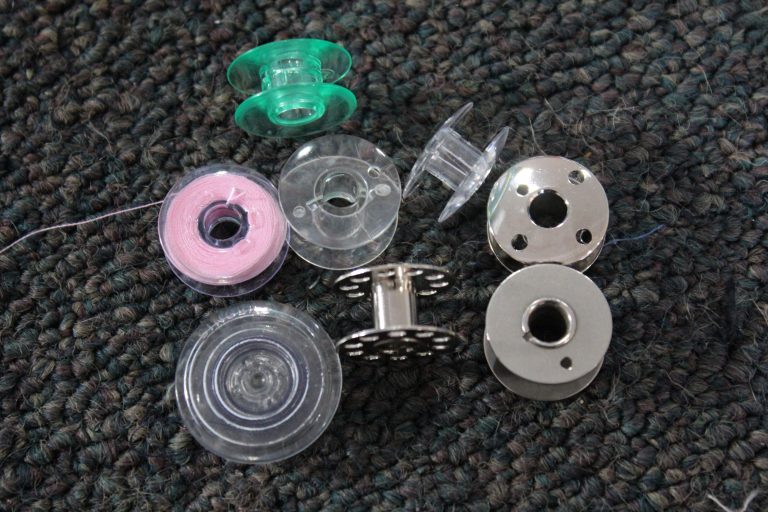 There are a lot of bobbin styles. I would need an entire book to cover all of them, so I will cover the most common ones here. The four most common bobbins will work in most machines. European machines (Pfaff, Bernina, Elna, etc.) have a number of specialized bobbins that will not be covered by these.
Class 15 Bobbins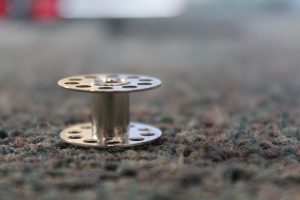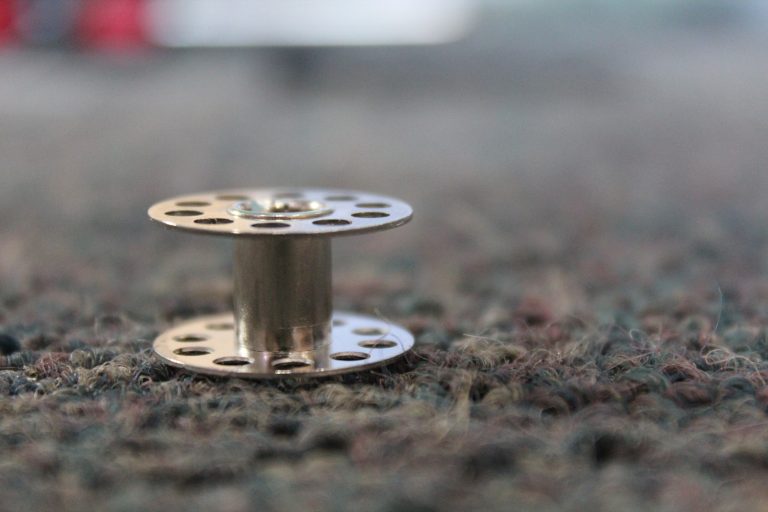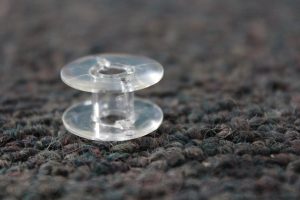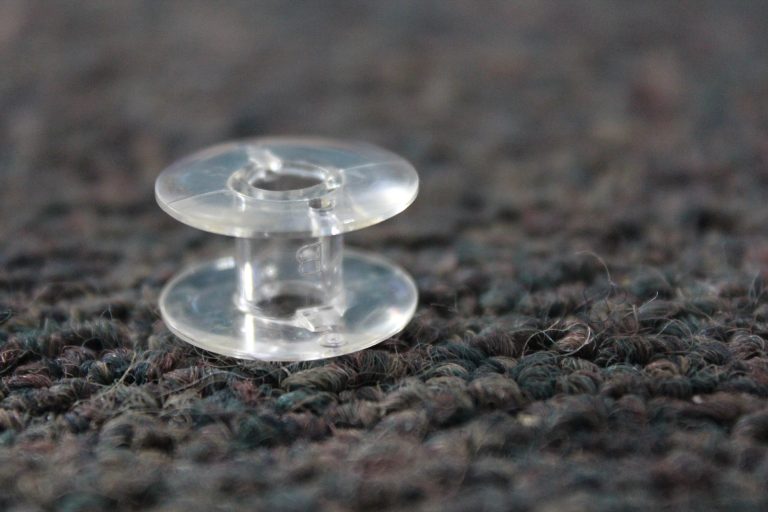 All Class 15 bobbins have flat flanges. You can buy these in plastic or metal. While they are technically interchangeable in most cases, it is recommended that you only use one or the other. The weight of the bobbin can affect your tension and the way the thread feeds. These are the most common bobbins, as they are used with removable and inset bobbin cases.
Class 66 Bobbins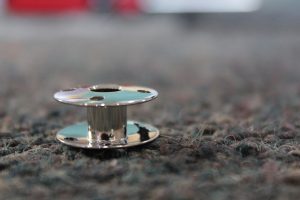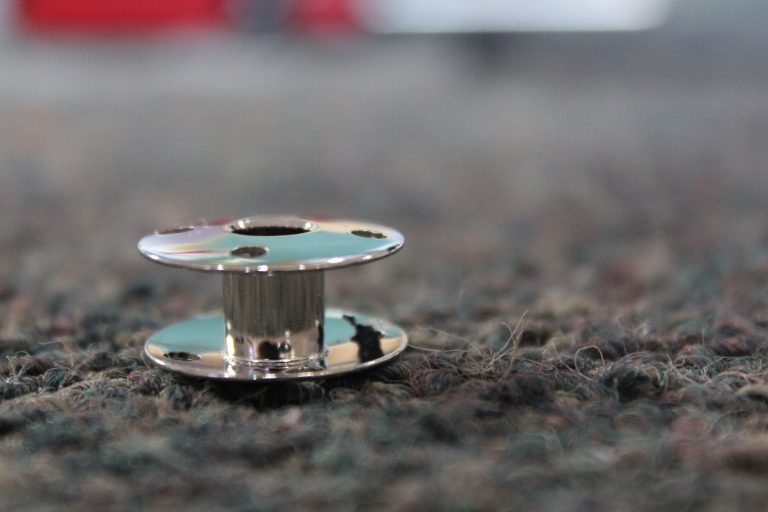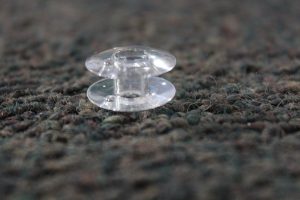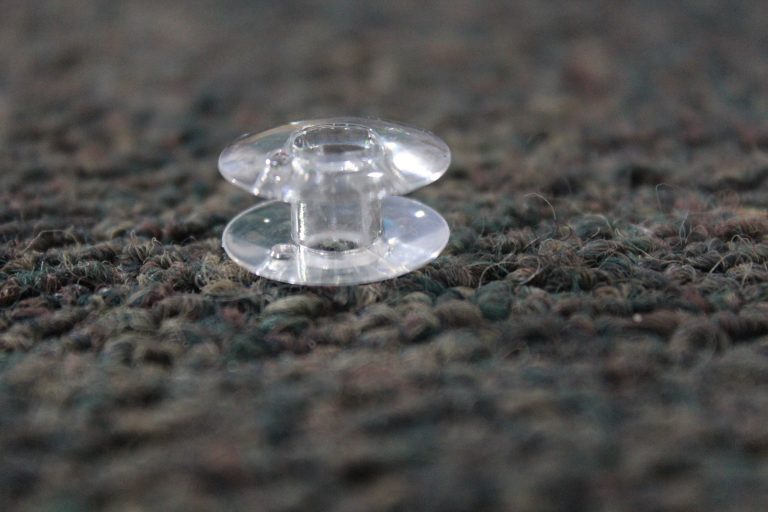 All Class 66 bobbins have a slightly dome-shaped flanges. Just like Class 15 bobbins, they can be purchased in plastic or metal. Most modern machines of this class will have a plastic one. Again, they can be interchanged, but it is not recommended. These bobbins are used with inset bobbin cases with very few exceptions.
Other Styles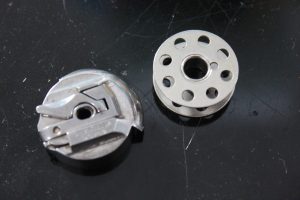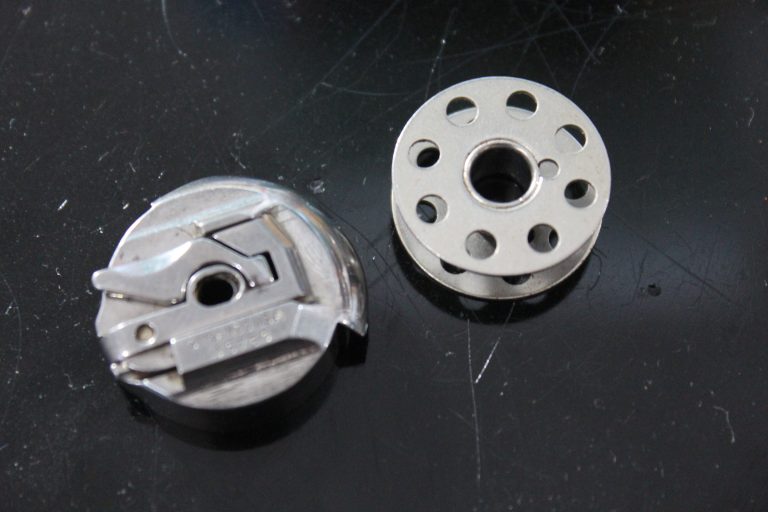 If you have an European machine, you should not be surprised if the four aforementioned bobbin styles do not fit your machine. Machines such as Pfaff, Viking and Bernina usually have specialized bobbins. These can be plastic or metal. Many of the plastic styles will be tinted with a color such as blue or green.
---
Choosing the Correct Bobbin
There are a few ways to make sure your replacement bobbins match.
Check the "parts" section of your user manual
Bring the bobbin or bobbin case (if removable) your machine came with (provided it was purchased new)
Bring the name of the machine manufacturer (Singer, Kenmore, etc.) and the model number
Bring the entire machine
We keep most bobbin styles in stock, and can order especially uncommon ones.
---
Other Notes on Bobbins
Many modern machines have a function that will alert you when the bobbin is running low. If you have a machine that does this, you probably need a plastic bobbin. The photoeye that tells the machine when the bobbin is low needs to see the thread – a metal bobbin will block this.
If you have a machine that was manufactured pre-1960's, it will most likely take a metal bobbin.
If you have a Singer sewing machine that winds the bobbin in the bobbin case, there are three different bobbins that it may be. They are extremely specialized and will not fit in any other model.
Very old machines can have what is called a long-shuttle bobbin. We carry these, too!
---
There are many styles of bobbins, but luckily you only need to know what bobbins your machines take! Truly, the easiest way to find new bobbins is to locate the model number to your machine. This is typically found on a little sticker on the back, right side, or bottom of your machine. Many machines also have the model written on the front, like a Pfaff "7570" or a Singer "706". These can be a mix of letters and numbers, or just numbers. Once you find this model number, write it down! It will come in handy for locating parts and information for your machine.
If you have a hard time locating your machine's model number, bring in the machine or a bobbin case if it is removable.
---
In the next post, I'll be covering bobbin cases, so stay tuned!  Click here for Part Two!
Sarah