Don't wait! Call or come by today and let us help you with all of your vacuum needs!
Why Buy From Aspenleiter?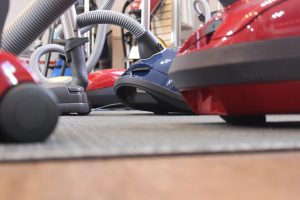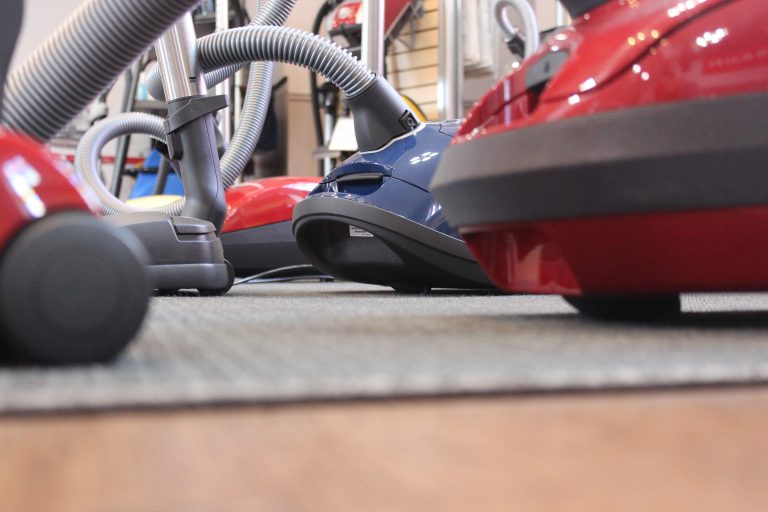 Our first consideration is making sure you get the right vacuum cleaner to meet your needs. At the same time, we understand that you, like everyone else, must carefully consider costs. Our prices meet and beat the competition. We recognize that small stores often are perceived as being more expensive. That just isn't so with us. You will find prices on the internet and at the big box stores that we beat every day.
Our reputation is sterling and long established. Aspenleiter has earned its place as the most trusted vacuum cleaner shop in Rochester. Many of our customers have come to us after we were recommended by their grandparents. We have been here over half a century, serving our customers while countless chain stores have come and gone.
Aspenleiter provides personal service to help you make the best choice from options that include highly regarded machines of German design and engineering. We offer top quality vacuum cleaners and a selection of price ranges.
Here, you won't be picking a vacuum out by looking at boxes – you'll be testing them, carrying them around, and even using the attachments to make sure that your next machine meets all of your needs. We'll even put the machine together and show you how to change the bags & filters before you leave! We want to make the process as simple and friendly as possible, which is why our repair technicians are the ones that show you around different machines. We don't make commission, so you'll be rest assured that we're showing you what fits your needs!
Personal service at Aspenleiter goes beyond the sale to provide long-term service. All vacuum cleaners, just like your car or your lawnmower, require maintenance. We proudly repair and maintain any of the machines we sell. We are a certified warranty center for the brands we carry, so you'll never have to be stuck on hold for an hour with customer service.
Aspenleiter service includes:
Free estimates on maintenance
Prompt affordable service on all makes and models
Vacuum cleaners that are ready to use. We won't send you home with a box and a sheet of instructions. We assemble your new machine and make sure you feel comfortable using it.
This is a family-owned and family-operated business with people eager to share their knowledge and experience to help you meet your need for reliable and affordable equipment. We repair the machines, which means we know the typical problems associated with different models.
Choosing a vacuum cleaner
When you come in to our store, you'll find we have a lot of different machines. Rest assured, though, we'll help narrow the options down. We'll ask you a few questions about your vacuuming needs and make recommendations from there. Here's a few things to consider before you stop down:
The factors affecting your selection might not be immediately apparent, but when the time comes you will want to consider the type of carpeting you have and if you will be cleaning delicate fibers. You'll want to think about cleaning bare floors and furniture and whether you have pets.
In general, upright vacuum cleaners are better for carpets. Canisters work better for bare floors, although a canister with a power-brush will work effectively on carpets. Canister machines are generally lighter and more versatile, but have a higher price range.
We anticipate you also will have questions about manufacturers, those who make durable vacuums and just how long a vacuum cleaner can be expected to last. We can answer your questions about HEPA regulations and offer guidance on whether a particular vacuum cleaner will help alleviate you allergies.
In short, based on your priorities, we will make a recommendation that makes sense.
Repairs and Parts
Very often, the vacuum cleaner or sewing machine that you might think is "dead" is really able to be repaired. It's easy to decide with a free estimate on the cost of repair. Most vacuum cleaner repairs are completed within four days. We maintain an inventory of parts that can speed up the repair time.
Remember, we do warranty work for several companies! If you didn't purchase the machine from us, please bring a copy of the receipt – we cannot submit warranty claims without one! If you've purchased the machine from us, we will have a record of the purchase in our system.
Call us at 585-442-0640 for parts and supplies, including filters, vacuum bags and belts. Tell us the make and model number and we'll do the rest. We will ship them right to your front door with flat-rate shipping.